FREE DOWNLOAD OF THE ENTIRE ALBUM "BARE BONES!" Here's why.....
On April 10th, 2013 Damon and I welcomed Paisley Jade Williams into our family! We had such a busy past two years creating the record "Bare Bones" that we got busy right afterwards creating a radiant person! We are a little un-conventional like that...Now all we need is a big tour bus and we can hit the road family style! : )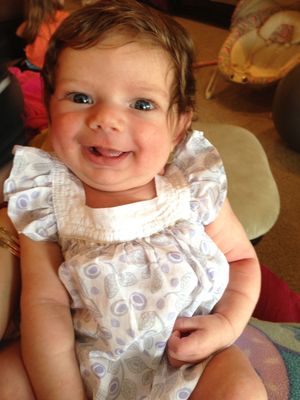 Hopefully that dream will come true someday......
While we dream about the family band excursion, we celebrated our one year record release anniversary yesterday! We want to celebrate by giving a FREE download of our entire album! YEP! You heard me right! After all the blood, sweat and tears we poured into the record (and having a baby...) we didn't have a chance to promote it, to GIG, to TOUR! So here's our way of getting this music HEARD! The producers and musicians all did such an amazing job and the master Kennie Takahashi mixed it and gave our down home sound a modern feel.

Please spread the word and help us "Share the Love!" (That's an album track http://bandzoogle.com/common/FCKEditor/editor/images/smiley/msn/regular_smile.gif )

All that's needed to get your free download is to sign up for the mailing list. If you're already on the list and don't have a copy (shame on you!!!) No just kidding...sort of.... no really, let me know and I will personally send you a link. I want you to have it, play it, learn all the words and sing it out load while you drive and take a shower!

I am always in awe of your continued love and support. Thank you!!!

~ Love and smiles,
Hannah